BLOG: INDUSTRY NEWS AND TRENDS
Keeping up with new trends is part of Narry Bespoke's success, we're always here to listen to your ideas and to keep you up to date with the latest industry news, fabric ranges and more in our blog.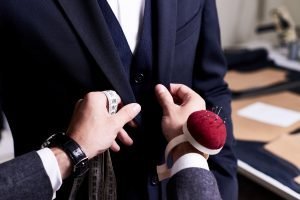 Finding the Best Tailor Made Suits in Thailand Bangkok is definitely the ultimate travel destination. It is a complete package, a perfect blend of modern and traditional. From its exotic beaches, cultural hubs, uniquely themed restaurants, and night markets, it is very easy to fall in love in the City of Smiles. There is always…
Read More

OPEN EVERYDAY INCLUDING BANK AND PUBLIC HOLIDAYS.  MON TO SAT: 9AM TO 9PM   SUN: 9AM to 8PM
Our mission
Ladies and gentlemen entering Narry Bespoke Tailors, discover the best workmanship and personalized service in Thailand. They consequently discover a world of quality, attention to detail and passion for fabrics.