BLOG: INDUSTRY NEWS AND TRENDS
Keeping up with new trends is part of Narry Bespoke's success, we're always here to listen to your ideas and to keep you up to date with the latest industry news, fabric ranges and more in our blog.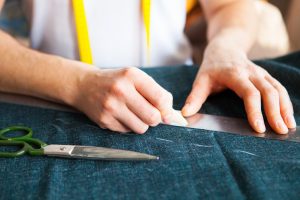 Narry Bespoke Tailors have long been associated with tasteful and refined clothing, especially for men who take pride in how they look. For centuries, the aristocrats and royalty of society have visited these establishments to give them superior clothes. Fortunately, tailors are no longer exclusively for the very important or incredibly rich. Anyone dedicated to…
Read More

OPEN EVERYDAY INCLUDING BANK AND PUBLIC HOLIDAYS.  MON TO SAT: 9AM TO 9PM   SUN: 9AM to 8PM
Our mission
Ladies and gentlemen entering Narry Bespoke Tailors, discover the best workmanship and personalized service in Thailand. They consequently discover a world of quality, attention to detail and passion for fabrics.
We accept the following payment methods: